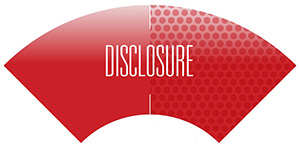 Disclosure
PrimeJuicer.com participates in several affiliate sales networks. This means that many of the companies whose products you see listed on this site pay us referral fees for sending them customers for certain products of theirs.
FTC Required Website Disclosure
You should assume that the Owner of this Website has an affiliate relationship and/or another material connection to the providers of goods and services mentioned in this website and may be compensated when you purchase from a provider. You should always perform due diligence before buying goods or services online.
Amazon Associate Disclosure:
PrimeJuicer.com is a participant in the Amazon Services LLC Associates Program, an affiliate advertising program designed to provide a means for sites to earn advertising fees by linking to Amazon.com.
Amazon and the Amazon logo are trademarks of Amazon.com, Inc. or its affiliates.
How Are We Compensated:
We greatly appreciate it when you choose to use our links to buy products and we aim to be upfront about products we receive compensation for. When you click to buy those products using the links that you find on this site, we receive compensation from the company that sells the product without any cost to you.
Opinions presented on the site are those of PrimeJuicer.com, or our team of writers who at times may post their own opinions. While we do our best to cover as many juicer machines as possible, the site does not include all available products on offer.
We have not personally tested or reviewed all the products listed in this website. Often, our ratings and reviews are based on feedback of customers who have purchased them, and left a review of their experience with the products on popular consumer websites. However, they are written objectively and with honesty.
Concerns or questions about this Disclosure can be directed to our CONTACT EMAIL for further clarification.