Aicok GS-336 Wide Mouth Centrifugal Juicer
Aicok GS-336 Wide Mouth Centrifugal Juicer is an easier way to enjoy your healthy juicing life. No matter soft or hard fruits and veggies the centered knife blade assembly cuts fruits and vegetables to very tiny pieces. With the dual-speed setting and powerful motor, you can always make a nice and fresh glass of homemade juice within just a minute. The overall measurement of the sleek modern looking juicer is 11.6 x 8 x 12.3 inches. It comes with a 3-year limited warranty.
The following are the main features of the Aicok GS-336 Wide Mouth Centrifugal Juicer.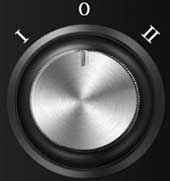 The juicer material looks very durable and has a sleek modern look. The compact design makes for easy assembly, dismantle and cleaning. With stainless steel blade and mesh filter basket it extracts a higher yield of juice efficiently with more vitamins and minerals. The noise level from the motor is lower than 60 dB and is relatively quieter than other high-speed centrifugal juicers. The anti-drip spout design stops flowing once you lift the spout at the end of juicing. It also features safety locking arm to prevent sharp blade basket from flying out during operation.
It comes with a large-capacity juice container(1.1L) and pulp collector(2L) and a transparent cover to monitor the extracting process.
The juicer machine features dual speed control so you choose the speed as you like. The low speed of 12000 to 15000 RPM is suitable for soft fruits like oranges, tomatoes and others, while the fast speed of 15000 to 18000 RPM is for hard fruits like carrot, celery, beets, kale and others.
The large 2.5 inch funnel is wide enough for apples, oranges, carrots, lemons and cucumbers etc. Fruits and vegetables will fit down the hopper quite easily without slicing them up.
It comes with dishwasher safe parts which make cleaning a breeze. If you clean it right after use, you can just run water over all the parts and it will be clean. Using a sponge will make it very clean. It also comes with a custom cleaning brush to remove the pulp from the blade, filter and other parts.
Affordably priced
Fast juice extraction
Large capacity pulp bin
Quieter than other high-speed juicer
Anti-drip spout
Not bulky
Easy to clean
Moist pulp.
Suited for juicing hard produce and citrus fruits for better yield.
Quite a big number of people bought the Aicok GS-336 Wide Mouth Centrifugal Juicer and most of them are satisfied with the performance of the machine. They give the juicer excellent reviews and most recommend this machine to everyone who are new to juicing. Most people like to get the juice fast so they tried this machine and happy with the result. With the large feed tube, they are able to get their juice much faster than before. Another feature which is particularly liked by the users is the easy clean up after using this machine even without using a dishwasher.
If you are new to juicing with limited budget and want to have hassle-free juicing experience this will be a suitable juicer for you. It has a great price. And it works great!
Disclosure – Any/all of the links on primejuicer.com are affiliate links from which we receive a small commission from sales of certain items.