Why You Need A Citrus Juicer To Juice Citrus Fruits?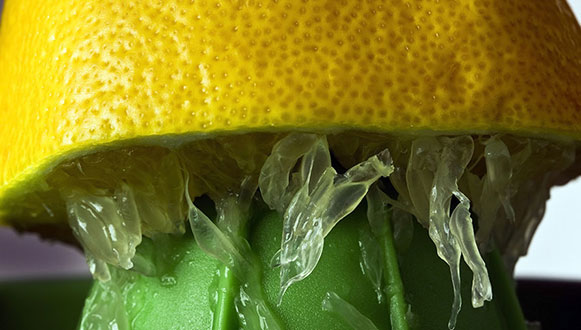 A citrus juicer enables you to extract as much juice as possible from oranges, limes, lemons, grapefruits and tangerines. This juicer is developed to handle these specific fruits, as most juicers are not able to handle the various components of citrus fruits – seeds, segmentation and thick skin.
There are two types of citrus juicers available – squeezers and reamers. Squeezers often come in a press design where citrus water is is created without the pulp when the liquid from the citrus fruit, is either pressed or squeezed. They are very efficient, and are usually the standard in professional kitchens nowadays. The reamer consists of a pointed cone with sharp ridges, which you physically twist the citrus fruit half against while pushing down. This delivers total citrus juice consisting of creamy, foamy consistency that is a little less sweet than citrus water. Electric models are available which turn the cone rather than you having to turn the fruit. You still have to hold the fruit though!
When buying a juicer you should also consider things like, motor speed, see-through tops, wattage, continuous juicing capabilities and pulp ejection. Also consider the brand and the ease of cleaning. The prices can vary widely.
Shop Around For a Right Fit For Your Kitchen
If you plan on doing a lot of juicing you'll need to make sure you find a good quality citrus juicer. The best way to make sure you're getting a good quality product at an affordable price is to do some comparison shopping. Look at a number of different makes and models but also look at the user reviews available on a lot of shopping sites. By getting feedback from customers that have purchased a particular machine you'll be able to get a good idea about whether a particular citrus juicer will be the right fit for your kitchen.
When we were looking into some of the different options, one of the best models we found was the Waring PCJ citrus juicer. It has received a lot of really good reviews online with an average user rating of 4.5 stars. It's able to easily juice any type of citrus fruit from limes to grapefruit as it comes with a universal reamer built into it and you will not have to change the head when juicing different sized fruits. It is a heavy duty machine with a metal base and rubber feet that help absorb vibrations and prevent the juicer from sliding around on the counter-top. According to the reviews we read online the Waring PCJ is a real workhorse and it is also easy to clean because the removable parts are dishwasher safe.
The Breville Citrus Press 800 CPXL has also received very good recommendation from users. It is a stylish citrus juicer and has a features such as stainless steel blades and power assisted arm.
Disclosure – Any/all of the links on primejuicer.com are affiliate links from which we receive a small commission from sales of certain items.